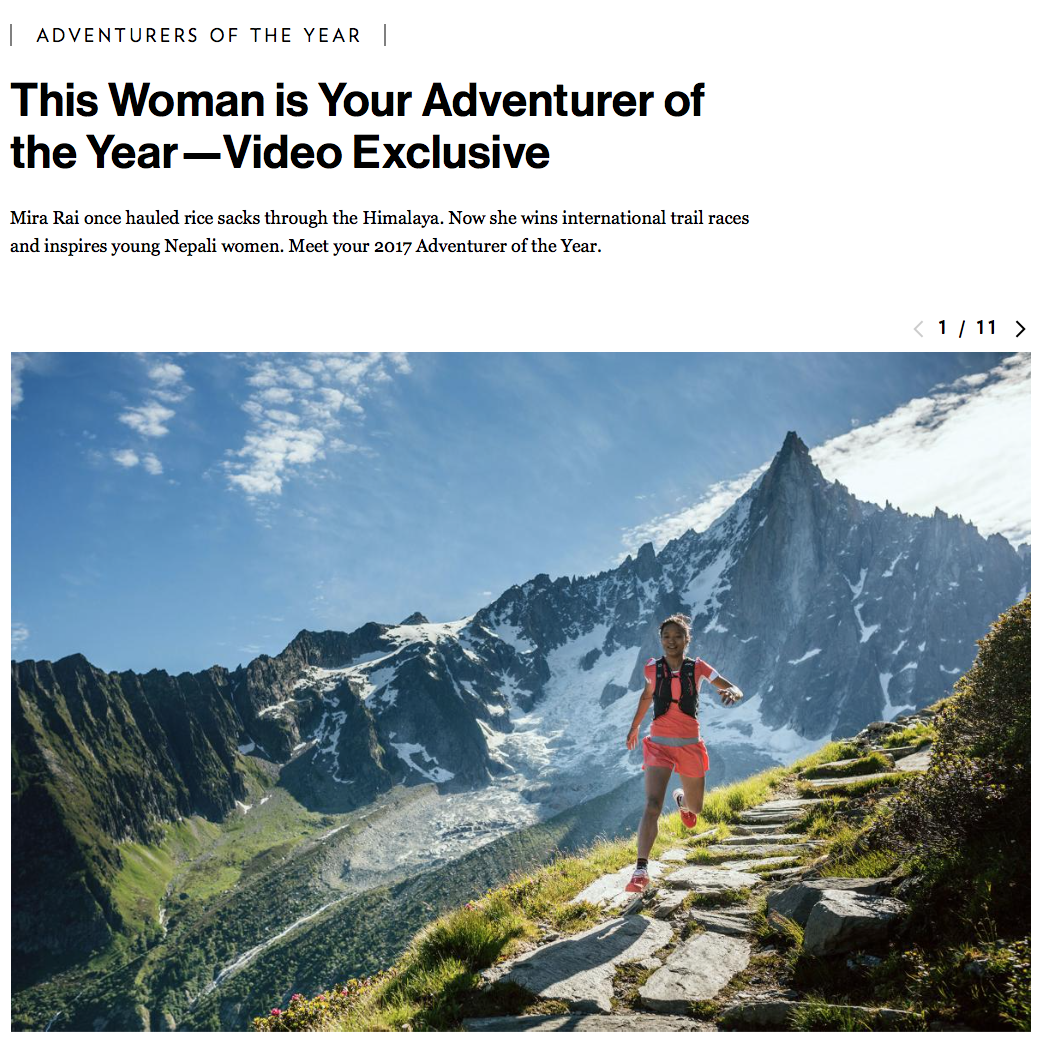 Hailing the Adventurers of the Year
What's it like to grow up in a tiny Nepali village with few opportunities and become one of the world's top ultra runners?
What's it like to soar by yourself in a paraglider higher than anyone ever has before, topping even an 8,000-meter peak?
What's it like to track down fishermen in rickety boats in the remotest atolls of Indonesia to uncover the destructive aquarium-fish trade?
These are a few of the questions I had the opportunity to explore in a delightfully fun assignment: interview three of National Geographic Adventure's illustrious Adventurers of the Year. The whole group includes outdoor luminaries from author-and-photographer team Kevin Fedarko and Pete McBride, who traveled 750 miles through the Grand Canyon to highlight imminent threats, to Ashima Shiraishi, a young climber who became the first woman to send a v15, one of the hardest boulder problems in the world. Read about all ten on National Geographic Adventure's website.