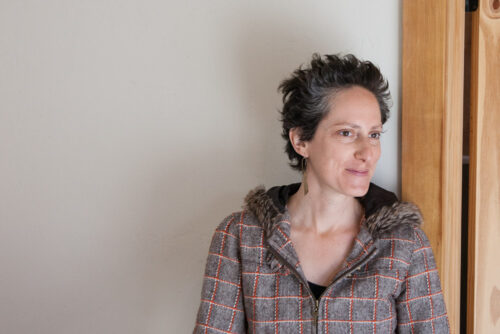 About Kate
I am a freelance journalist and a correspondent for Outside magazine based in Durango, Colorado. I cover a wide range of topics, including science, the environment, social issues, mental health, and the outdoors for magazines, newspapers and websites.
I'm most passionate about tackling narratives that address challenging issues, such as deeply reported features on atypical anorexia for The New York Times Magazine, the perils and potentials of land acknowledgements for 5280 and suicide in mountain towns for Outside. I also love diving into personal essays, such as "Texas Makes Me Happy" about finding peace after depression on the barren roads of West Texas for National Geographic Traveler, and fun romps like "The Last Godforsaken Place," a feature about visiting some of the most remote penguin colonies on earth for Outside.
In 2016, along with nine superb journalists from around the world, I was selected as a Metcalf Institute fellow and participated in a week-long science immersion workshop to turbo-boost my science reporting skills. The experience has proved invaluable as I continue to write more deeply about science and environmental issues. I am also humbly committed to educating myself and examining my own racial identity so that I can de-center whiteness in my work. I aspire to uproot heteronormativity and other oppressive forces from my writing.
My work has been honored with awards from The North American Travel Journalists Association and the Society of American Travel Writers, which named me a Lowell Thomas travel journalist of the year in 2011. My story, "Ghost of a Chance," published in Preservation, was a notable mention in The Best American Travel Writing 2016. In 2018, my piece, "Adventures all Around," in National Geographic Traveler, won a gold award from the Society of American Travel Writers. And my bestselling children's book National Parks of the U.S.A. was named a 2019 Outstanding Science Trade Book for Students (K-12) and an Amazon Best Non-Fiction Children's Book of the Year.
In my spare time, I backpack, hike and ski in the mountains and deserts of the Southwest. I am an enthusiastic vegetarian cook and committed meditator, and I teach and serve as a Dharma Leader for the local Buddhist meditation center. I am also the founder of the Durango Women's Book & Cocktail Society, a non-exclusive club for all who identify as women who love reading and ideas.
P.S. My last name, Siber, is pronounced like seabird but without the d.